YOUR FOOL-PROOF GUIDE TO PAIRING WINE AND CHEESE
It is with good reason that wine and cheese have been a delightful pair for so long! The right combination of wine and cheese adds that extra flair to gatherings and an exquisite cheese board can undoubtedly set the tone for the rest of the meal. 
Honestly, with grazing tables of cheese and nibbles, cheese boards can even be the main "event"! However, it is essential to choose the right type of wine to go with your cheese of choice.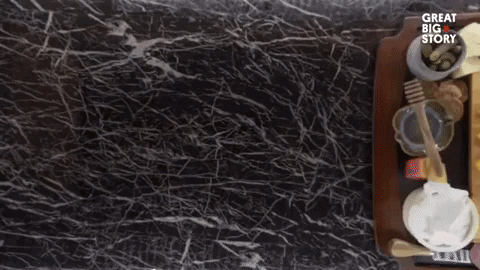 Should the cheese be too strong, it could take away from the flavour notes of your wine and vice-versa. In other words, pairing your favourite cheese with your favourite wine may not make for the best combination. That being said, your personal preference does matter and don't be afraid to test out various combinations until you discover a perfect pairing!
As always, we at Brown Bag Wines are here to help. Below, we have some suggestions to get you started. And while you shouldn't have to break the bank for a good time, quality organic wines will elevate your wine and cheese experience for sure. 
HARD CHEESE AND WINE
We find that Aged Manchego is an amiable cheese that makes friends quite easily with many types of wines. However, its personality shines best in the presence of a Pinot Noir. In that same vein, nutty Parmigiano-Reggiano works best with full-bodied reds (try a Cabernet Sauvignon). Romano cheese, while strong, is not sharp and does well with a Chianti (or a full-bodied white if you'd prefer not to drink red wine).
Suppose you're considering an assortment of hard cheeses. In that case, we suggest a good Shiraz be the highlight of your wine selection as it lends itself well to aged, hard cheeses in general.
SEMI-HARD CHEESE AND WINE
A Pinot Gris is light enough that it will not overpower the mild taste of a young Gouda. At the same time, a Chardonnay is a great companion to most ages of this cow's milk-based cheese. 
Havarti's subtle acidic and sweet notes make a delightful companion for a fruity Merlot or a Sauvignon Blanc. And elevate your standard sharp Cheddar with a Chardonnay or a Pinot Noir.
SOFT CHEESE AND WINE
Soft cheeses have not been aged and retain a lot of moisture. They tend to have a milder taste and thus are not good partners to more robust wines with high tannins.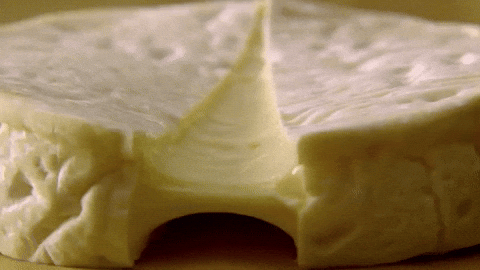 A creamy young Camembert with a fruity Pinot Noir or a more mature one with a weightier Burgundy will be a hit. Herbed soft cheeses like Boursin and Brie, especially those with garlic, often go hand-in-hand with dry red wines (such as a Merlot). Surprisingly, a sparkling rosé gives Mozzarella an effervescent pop that will be a little party in your mouth!
GOAT CHEESE AND WINE
Goat cheese varieties (chevre being the general umbrella term) are quite mild in taste. They are overwhelmed by stronger, bolder types of wines. A Sauvignon Blanc or a Cabernet Franc brings forth flavours that compliment the neutrality of most goat cheeses in general.
Goat's Milk Gouda (yes, it exists!) with a Syrah; herbed goat cheese with a Vermentino; aged goat cheese with Sauvignon Blanc… the pairings can be versatile. As a guide for goat cheese, bear in mind that they tend to be less intense, so light wines work best to ensure it shines.
BLUE CHEESE AND WINE
Firstly, is it bleu cheese or blue cheese? You might find the answer to that question here. Bleu or Blue, many people shy away from this family of cheeses as they have that signature "funky" flavour. Needless to say (but we'll say it anyway), a shy wine with a light flavour will not do your cheeseboard any favours paired with blue cheese. 
But a strong red wine will also result in a cheese that takes away from the complex flavours of the wine itself. So, it is best to stick to sweet whites and fruity reds for a well-balanced coupling.
Milder blues can handle a well-balanced, fruity red wine or even a Sauvignon Blanc, although a dry Reisling works as well. More pungent cheeses can be trickier to match. Roquefort, for example, is a tangy and popular blue and is fast friends with a Chardonnay.
A FINAL WORD
We'll leave you with a few tips to optimise your experience. When planning your cheese board, you will need some palate cleansers. Throw some plain crackers or bread on to your board. But for your initial bite of cheese and sip of wine, do so without crackers or bread first to get an unadulterated taste. 
In more moderate climates, bring your cheese out to come to room temperature before serving. Do keep an eye on it if you're serving in hotter or humid environs, especially when serving softer cheeses. 
We've given you quite a mouthful, and you're probably itching to get started. If you're feeling a tad overwhelmed, remember that there is no one right way to do this. Have fun and explore your options to find what works best for you!
REFERENCES: 
---
---
Also in Sustainable Wine Blog
Alone, with your partner or with close friends, sampling wine at home can actually be a great way to explore new wine varieties and broaden your knowledge of wines. 
Does wine affect the quality of our sleep? We've done a little digging to find out.
Internationally acclaimed brand Neleman Wines is a trailblazer in the organic winemaking industry. Every aspect of their production process has been carefully crafted to honour the unique heritage and biodiversity of the hinterlands of Spain.