DECANTED: WINE TRENDS TO LOOK OUT FOR IN 2021
During these unprecedented times where there's no longer AM and PM, it seems like there is just "coffee time" and "wine time"- the latter being our favourite, of course!
Global statistics show that wine consumption has increased over the last couple of months. We get it - being stuck at home with nowhere else to go really does call for a glass (or two!) of wine. 
Here's a suggestion - why not be trendy while enjoying your glass of wine? We have listed five wine trends you should be following if you're an ardent wine drinker like us!  
Increase in popularity in organic and natural wines 
 As you can tell, we are all about organic wine.
Globally, the organic wine industry continues to grow and people shift to healthier lifestyles. In general, organic wine grapes do not have added preservatives and chemicals. Does this mean that organic wines are healthier? The short answer is YES. 
Organic wine crops produce heartier grape skins and a higher concentration of antioxidants including anthocyanins and antioxidants. This includes polyphenols and cardio-friendly resveratrol. 
Moreover, organic-certified wines have less sugar and do not contain any harmful cellar additives such as flavour agents or artificial colouring. These additives and higher sugar levels are notorious for those dreaded wine-induced headaches.
Organic wines are also better for the environment as they require less water since the soil is built up with compost and contains more organic matter, leaving the earth healthy.
You can read more on organic wines and the benefits they hold here.   
Increase in wine delivery options
The current COVID-19 pandemic is redefining what "essential" means to the world. If one thing has become clear, it is the fact that we cannot survive social distancing without wine! Statistically, there has been an increase in alcohol consumption these past few months - especially the wine market has shown an increase in sales compared to the other alcoholic beverages. 
An increase in the consumption of wine could be directly correlated to wine delivery, that that where we come in! 
We're out here still catering to your needs - in a responsible, socially-distant way, of course! Red, white, or rosé, you name it and we'll have it at your doorstep in just a couple of days.  
People are purchasing wine in bulk 
Why buy one bottle when you can get four? Bulk buying is so much easier and way more efficient, don't you think? 
Moreover, the best wines cannot be found in supermarkets. Not like you want to be rushing out to a supermarket for your wine fix when you can simply have some great wines delivered right to you.  
At Brown Bag Wines we have a subscription-based wine club where you can get four different types of wine delivered to your doorstep every month making things super convenient for you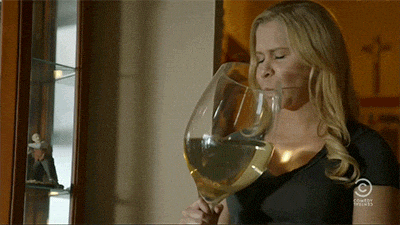 An increase in interest in brands that support sustainability
Due to climate change, people are becoming more aware of the negative impact of their consumption habits have on the environment. As such, they are more willing than ever to "go green", like trying plant-based diets and reducing food waste by consuming fewer meats.
Therefore, over the years we have seen an increase in the number of people consuming eco-friendly beverages, including wines. Consumers showed interest in buying their favourite food and coffee from companies that support a cause that is close to their hearts. 
What's fantastic is that this shift in consumption will no doubt give a further boost to an already accelerating organic and natural wine industry. A sustainable wine business uses resources such as water and energy way more efficient compared to traditional wine businesses. 
Previously lesser-known products like orange wine are becoming popular 
There's a new kid on the block, a wine that has the trendiest colour and taste - Orange wine, also known as "skin-fermented white wine" or "Amber Wine". 
Today, Orange wines are considered a separate wine category with their own specific identity. Despite the current trendiness, there's still a lot of mystery surrounding orange wine. Contrary to popular belief, orange wine isn't made from oranges. Orange wines are made from white grapes where the grape skins are left in as the juice ferments. This adds a golden-hued pigment to the juice, giving orange wine it's gorgeous orange colour. 
You can read more about orange wine here. If you are a novice to orange wines, we have some orange wines you may love trying out. 
Vej Antico, this orange wine from Italy is sharp, aromatic, and complex with scents of rose, eucalyptus, and elderberry. 
Vej Brut, an Italian Sparkling wine with intense floral aroma, with dry tanning and fresh flavours. 
Follow these wine trends, and we guarantee that you will be the trendiest wine drinker on the block. Jokes aside, we encourage you to make the most of this time to connect with those closest to you. You can redefine social distancing by being emotionally present, socially and virtually connected while practising physical distancing.
The main thing to remember is we're here for all your wine needs! 
References
---
---
Also in Sustainable Wine Blog
Alone, with your partner or with close friends, sampling wine at home can actually be a great way to explore new wine varieties and broaden your knowledge of wines. 
Does wine affect the quality of our sleep? We've done a little digging to find out.
Internationally acclaimed brand Neleman Wines is a trailblazer in the organic winemaking industry. Every aspect of their production process has been carefully crafted to honour the unique heritage and biodiversity of the hinterlands of Spain.