WINE ADJECTIVES YOU NEED TO KNOW
It's one thing to have found the perfect wine your palate adores, but quite another to talk about it and explain your selection. 
A simple "I like it because it is magical" might suffice in casual conversations, and that's quite fine with us! After all, we at Brown Bag Wines are huge advocates of trusting your tastebuds when it comes to selecting wine. Rather than just depending on labels to determine your selection.
Reading the labels on bottles will help you get an idea of your wine's personality. But understanding what these terms mean can also enhance your experiences of wine tastings, make for interesting conversations with fellow wine lovers, and look for specific wines while shopping.  
Furthermore, it may make it easier to ask for wine suggestions when you can adequately describe what you are looking for. Brown Bag Wines has a wide range of organic wines to choose from that cover almost the entire spectrum of profiles. Knowing what you like will help you narrow down your choices.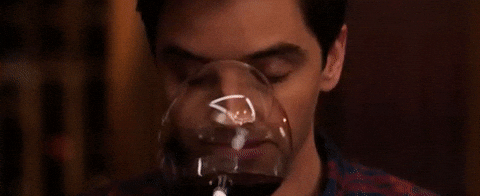 Most of these words will revolve around a wine's tasting notes, so expect to see adjectives that can be used to describe food (mostly fruits), elements, and flora. Let's run through a few of them and get you started on building your wine vocabulary!
MOST COMMON TERMS:
Aroma: This is literally the way a wine smells. It is also referred to as a wine's "bouquet", although they aren't technically the same. We'll explain more about this in just a second.
Balanced: A well-rounded wine where all its elements (such as its acidity and sugar) are harmonious.
Bouquet: The more complex layers of the aroma of a wine. Imagine a bouquet of flowers, each with its own scent, one on top of another. It's like that, but with the taste of your wine.
Body: You have likely read this before where wine is said to be "thin-" or "full-" bodied. This refers to the way it feels in your mouth and is influenced by the alcohol content. A thin-bodied wine tends to have lower alcohol content, has a thinner viscosity (think light like water). In contrast, a full-bodied one will feel heavier in your mouth, with higher alcohol content and density. 
Finish: As implied, this refers to the aftertaste that wine leaves in your mouth, especially in the back of your throat as you swallow. If the wine is of good quality, unique qualities in a wine's flavour will appear at the finish.
Legs: Legs" when it comes to wine refers to the streaks that run down the glass after the wine has been swirled. The more visible they are, the higher the alcohol content. 
Tannins: A wine's bitterness, astringency, and dryness. They naturally occur in nature in grape pips, tree bark, and wood. Red wines come to mind when tannins are brought up, as these are made using the entire grape and are fermented for longer. Which allows the "bitterness" of tannin to incorporate itself into the wine more than it would in a white.
TERMS TO DESCRIBE TASTE
Acidic: This is a straightforward descriptor. Varieties that have high acidity are tart, attributed to the natural fruit inherent in the wine.
Crisp: The best word to pair with this adjective is "refreshing." Consider it the type of wine one would best enjoy perfectly chilled on a summer day. White wines are more likely to fall under this taste category. A crisp wine with citrus notes will often also be called "zesty." 
Fatty or Flabby: As the adjectives imply, these are tastes that take over the mouth and could do with a little more acidity to cut through it. In and of itself, it is not a positive attribute.
Fruity: A wine where the fruit is the more apparent element is often called "fruity". Take note that a fruity wine does not necessarily mean a sweet wine. A fruit-forward flavour suggestion is most evident through one's nose, if that makes any sense. If it doesn't right now, it will once you try more varieties.
Minerality: Wines with a sharp tang in their smell (and taste) that are not based on herbs, spices and fruits. 
Oaky: Smoky notes are a result of wines that have been aged in oak casks. These wines are toasty, often with a charred aroma and sometimes even a buttery feel. Not all oaky wines are created equal, and it is best to look for one that also has fruit flavours for balance.
Rich: Richness can be best explained by the roundness of a wine's characteristics. Generally, sweet wine with a full flavour of ripened fruits will be called this. But there are, as always, exceptions to this rule. 
We have barely scratched the surface of the many ways one can define a wine. From specific flavours ("hints of raspberry with a note of vanilla") to mouth feel ("velvety with a bold finish"), the combinations are endless. 
You may even meet people who describe wines the way one would a fascinating person. The more exposure you have to different varieties, the better you will get at pinpointing these nuances. And the more nuances you detect, the closer you will get to determine which wines make it to your permanent shopping list.
So get tasting and enjoy your wine journey!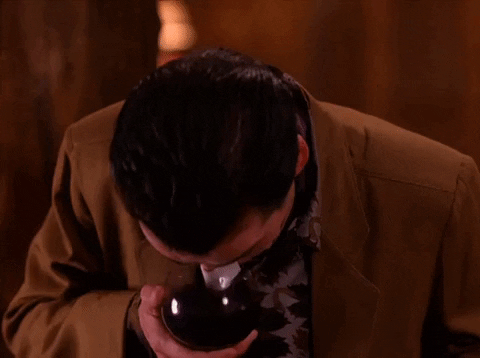 ---
---
Also in Sustainable Wine Blog
Alone, with your partner or with close friends, sampling wine at home can actually be a great way to explore new wine varieties and broaden your knowledge of wines. 
Does wine affect the quality of our sleep? We've done a little digging to find out.
Internationally acclaimed brand Neleman Wines is a trailblazer in the organic winemaking industry. Every aspect of their production process has been carefully crafted to honour the unique heritage and biodiversity of the hinterlands of Spain.