UNIQUE FATHER'S DAY GIFTS FOR THAT SPECIAL DAD IN YOUR LIFE
With our lives not being quite the way they used to be, it's all the more important to celebrate the little things, especially if it means sharing our love with those most important to us. Given that it's June already, this means Father's Day is just around the corner! 
If you're stumped for ideas about what to get for dad this year, here are our suggestions. As always, we at Brown Bag Wines endeavour to give you a great list, ranging from the traditional to the unconventional.
PERSONALISED ITEMS
If your dad is more traditional, consider buying him a lovely key fob, fountain pen, or wallet in a design that suits him, then go the extra step and get it personalised with his name. 
Even better, if you've got a unique nickname for him, you can have that done as well. Now, if your dad has an off-beat sense of humour, give him a giggle by personalising socks or neckties with a family photo or even his face (the more candid the expression, the better).
EVERYBODY LOVES FOOD
Food is a love language, and if your dad likes to eat, why not send over a gift basket containing some of his favourite dishes, either already prepared or ready to cook? 
He may undoubtedly appreciate a charcuterie board with different deli meats and cheeses, paired with the right wine. Perhaps a steak ready for the barbie, along with his favourite type of red wine, is also quite hard to beat. 
Does dad not have a favourite wine? Then send along a Syrah, Cabernet or Zinfandel with a personalised and heartfelt note. If you're able to, make the meal for him yourself, and make it a family affair.
SUBSCRIPTIONS
Gift your father with something he might not think to get for himself. One such present is a subscription! There are several "something of the month" clubs that offer trial periods and annual memberships. These days, it seems like everything is on offer: books, cheeses, snacks, produce, and even vitamins.
Another type of subscription may come in streaming services to keep him entertained, especially now that we spend more time indoors. Hook your dad up with Amazon Prime, Viu, Netflix, HBO Go or similar, and have a list of shows you think he might enjoy included. That way, he can spend less time browsing and more time sitting back, watching his series of choice, while sipping on a good glass of Pinot Gris or a Merlot blend.
If he's always wanted to learn or improve on a skill, think about enrolling him in a Master Class online.
AT HOME CARE
Wellness and home care know no gender, but it's unlikely that your dad will think to splurge on products that he can use to make himself feel better physically. He will greatly appreciate something as simple as a portable back and neck massager that he can use at the end of a long day. This gift is likely to be something he's never considered before. Trust us - this will surely get used plenty! 
Also, this gift is a bonus for the rest of the family as well! 
WINE NOT?
Introduce your father to the realm of organic wines by selecting different varieties as a sort of "starter pack." A bold red, a crisp white, a mellow rose for a range of flavours might do the trick. Or if he's already partial to one type of wine, different brands from different regions would make for an exciting combination.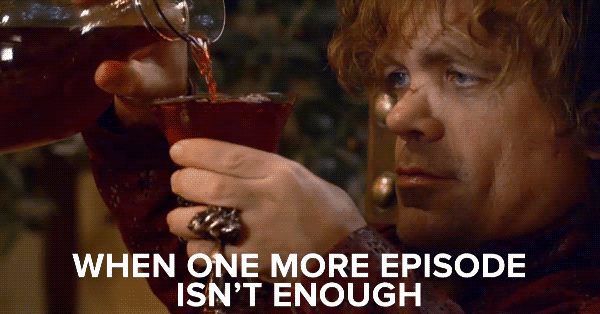 HOBBY HAPPY
Gifts that show you've paid attention to his likes also show you care. If he's got a particular hobby that keeps him busy (gardening or woodworking, for example), find out if any of his tools need updating or replacing.
Does he collect figurines and action figures? Has he mentioned wanting something to add to his collection? A quick look online might lead you to shops or private sellers that have just the thing that your dad can add to his display shelf.
GOOD GROOMING
Tell your dad to say "goodbye" to plastic, disposable razors. Buy him a fancy shaving kit that he can use regularly, and throw in some gift cards for a good barber in his local neighbourhood.
THAT'S THE TICKET


When spectator sports events resume, look into getting dad tickets to a game or match of his favourite team. Better yet, get the whole family tickets! These matches are much more enjoyable when watched with company, after all.
We hope that these ideas have given you some inspiration. Remember, gifts don't need to be expensive or elaborate. What matters is the thought you've put into it.
References:
https://www.purewow.com/home/best-subscription-boxes-for-everyone

https://www.goodhousekeeping.com/holidays/fathers-day/g336/fathers-day-gift-guide/
---
---
Also in Sustainable Wine Blog
Alone, with your partner or with close friends, sampling wine at home can actually be a great way to explore new wine varieties and broaden your knowledge of wines. 
Does wine affect the quality of our sleep? We've done a little digging to find out.
Internationally acclaimed brand Neleman Wines is a trailblazer in the organic winemaking industry. Every aspect of their production process has been carefully crafted to honour the unique heritage and biodiversity of the hinterlands of Spain.