UNDERSTANDING THE TIMELESS POPULARITY BEHIND FRENCH PINOT NOIR
With a growing demand for this elegant and charming drink, wine lovers worldwide are now pursuing a high quality and higher value Pinot Noir to satisfy their taste buds. 
You might find it interesting that Pinot Noir is a red grape variety that is tiny and tightly bunched up. The cluster of grapes resembles a dark coloured pine cone. And this is how it gets its name. 
The wine itself displays a distinct colour of brilliant ruby in its tender age. This wine is apt to welcome the warm season as it is considered a summer fruit full of aromas of berries and liquorice.
This article will shed light on this great grape's story and why Pinot Noir wines are famous among many wine lovers worldwide. 
THE HISTORY OF PINOT NOIR AND ITS SIGNIFICANCE 
The Romans first tasted this wine in the first century when they conquered Gaul's region, which later became France. That's why your chances of seeing this wine are high in the comic cum cartoon of Asterix and Obelix! 
As much as other red grape varieties such as the Cabernet Sauvignon, Merlot, Grenache, to name a few, exist, you'll see that there is indeed a special place for Pinot Noir.
Considering more religious reasons as to why this wine became famous worldwide, it was considered the Holy Grail for grapes as it was the preferred wine for Sacraments by the Catholic Church. This significance is one reason why the public came to love this wine.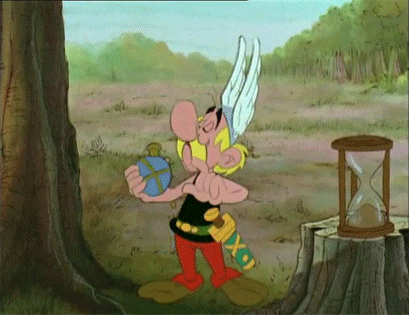 FACTS SURROUNDING THE ENCHANTING PINOT NOIR GRAPE AND ITS RESULTING WINE
Some interesting facts surrounding the famed Pinot Noir grape. Did you know that there are 16 different unique kinds grown around the world? It is the 10th most widely planted vine worldwide, and there is a total of 117,358 hectares to its name! 
The majority of the land covering a total expanse of over 30,351 hectares of Pinot Noir vines is in France, as explained by The Wine Cellar Insider. The reason for it being grown in France is because France has the optimal terroir to produce Pinot Noir.
Like many noble grape varieties, this great grape has its own holiday, which falls on August 18th, celebrated as International Pinot Noir Day. 
Some of the other top countries producing Pinot Noir is the USA, followed by Italy, Switzerland, Germany, Chile and Argentina. New Zealand and Australia also grow Pinot Noir as they have ideal climatic conditions to cultivate quality vines.
CULTIVATION OF THE PINOT NOIR GRAPE
As one of the hardest and delicate vines to grow, it takes exceptional skill to transform the grape into a great bottle of wine. The vine does not sustain if subjected to extreme cold or hot weather. Extreme conditions promote the growth of fungus that can rot the thin skin of the Pinot Noir. 
Hence the Pinot Noir vines need cool and dry climates and stony, chalk soil to grow. Pinot Noir wine grapes result in a mix of flavours infused with scents of the earth with fruity hints of cherries, strawberries and raspberries when it starts to ripen. With a spiced touch, this wine has a high acidity level, which helps the wine age in time.
The Pinot Noir wine can be cultivated in various styles depending on the climatic conditions and the unique preferences of additions to the wine, from orange peel and liquorice to other fruity aromas. 
Hence, the grape in France has a naturally high acidity level, which can depend on the ripeness of the wine's vinification process. On the contrary, in the US, particularly in the Californian climatic conditions, the wine has a higher alcohol level. It is produced to result in a riper, fleshier and concentrated version of the wine than the European family variety.
THE BEST FOOD MATCHES FOR PINOT NOIR
This wine remains a big hit among wine lovers around the world because it is versatile when pairing with food. Well, one thing we know is that food brings friends and family together. Therefore the Pinot Noir is especially great for celebratory occasions.
Yes, you can pair it with eastern dishes!
Isn't it interesting that many Asian cuisines complement this wine well? This is one versatile wine that goes well with meats such as pork, chicken, tuna, salmon, and veal, as well as Japanese Sushi and Sashimi. 
Got some cheese and mushrooms? Pinot Noir's their friend too...
It also pairs beautifully with certain varieties of cheese and earthy mushroom dishes. Try Pinot Noir with Salmon topped with roasted shiitake mushroom sauce or Keralan duck curry. 
Going back to its French roots
It also makes an exciting sauce-flavour-enhancer in dishes such as fennel-scented duck breast with Pinot Noir sauce. It makes an excellent addition to redder and more robust meat dishes such as beef tenderloin with ancho and fennel seeds. On a day you would want to take a rain check on fancy meals, why not opt for a simple chicken breast dish with rosemary and thyme?
ORGANIC AND NATURAL PINOT NOIRS
As a special treat, try our very own selection of Pinot Noir Bourgogne of 2018 vintage, a great easy drinking burgundy made from ageing vines with a low yield. This ripe cherry and earthy flavoured wine pairs well with cheese. Hailing from Côte de Beaune's region, this vegan-friendly wine is best enjoyed as soon as the bottle is opened. 
Hence Pinot Noir is a wine that you can open to celebrate just about any occasion. From a lovely evening gathering of friends to birthday parties, this wine will surely give the consumer a value for their money. The next time you drink a healthy glass of Pinot Noir, we know you will drink it with newfound admiration as it is certainly a wine that is here to stay. 
REFERENCES:
---
---
Also in Sustainable Wine Blog
Alone, with your partner or with close friends, sampling wine at home can actually be a great way to explore new wine varieties and broaden your knowledge of wines. 
Does wine affect the quality of our sleep? We've done a little digging to find out.
Internationally acclaimed brand Neleman Wines is a trailblazer in the organic winemaking industry. Every aspect of their production process has been carefully crafted to honour the unique heritage and biodiversity of the hinterlands of Spain.