UNCORKED: WHERE TO START WITH ORGANIC WHITE WINE
As more of the choices we make in our daily lives are directed towards sustainability, including what we eat and what we wear, it's only natural that we begin having the same conversations about what goes into our glass.
We've been talking to the producers we work with here at Brown Bag Wines, and one thing is clear: the demand for sustainable, organic wine is rapidly rising.
That can only be good news for lovers of delicious wines sourced fairly and sustainably. However, with an increased choice on the shelves, a world of unfamiliar labels and a host of different winemaking practices, the world of organic white wine can be a tricky one to navigate.
Have no fear, though, as we're here to guide you on your first foray into the exciting world of organic white wines. You'll be a connoisseur in no time!
ON THE TABLE: WHAT IS ORGANIC WHITE WINE?
Organic white wine starts in the vineyards. While organic farming practices can be different around the world, one thing is a constant: only organically grown grapes can make organic white wine.
Organic winemakers work hard to ensure all their grapes are grown without artificial fertilisers and chemicals like herbicides and fungicides. Organic practices often include minimal intervention winemaking, ranging from biodynamic to natural winemaking and everything in between. Winemakers producing organic whites are committed to the same vision we have here at Brown Bag Wines – clean, delicious and sustainable white wines.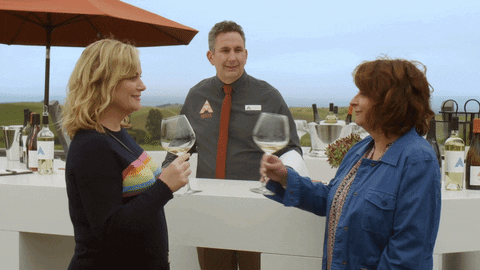 For more on the differences between organic, biodynamic and natural winemaking, take a look at a previous post here.
ON THE BOTTLE: FINDING SUSTAINABILITY
On the hunt for sustainable wines, you'll soon see that there are different rules in Australia, Europe and the US concerning organic winemaking practices. These usually relate to the amount of sulfites that can be added to the wine at the bottling stage but can encompass the range of cellaring practices (winemaking after the grapes are harvested). 
So you may well find wines across the world that miss-out on organic certification due to some of their practices (like adding some sulfites to preserve their wine), but they are on the same sustainability mission as the organic crowd.
If that sounds confusing, don't worry – even wine experts find certification a little tricky. To be sure that your wine is sustainable, you should look out for organic labels on the bottle or buy wine from a supplier who knows their producers. If your wine seller can tell you exactly who makes the wine and how they do so, you can be sure that you're drinking a delicious, sustainable white wine.
For a little more on the organic labels you'll find on our producers' bottles, take a look at one of our previous blog posts. 
IN THE GLASS: YOUR FIRST TASTE OF ORGANIC WINE
For some, the first organic white wine they taste can be a revelatory moment. For others, organic whites may take some getting used to. That's entirely natural, as a lot of minimal-intervention wines have reduced sulfites, causing a range of funky notes. For the natural wine lover, these are gold dust. For the uninitiated, they can take some time to love.
Don't let a problematic start put you off though. We recommend sticking to organic wines from Europe (where added sulfites are allowed) at first: you'll find plenty of easy-drinking. These clean organic whites don't have the characteristic funk of natural wine. In fact, we challenge you to pick out many organic white wines over non-organic by taste alone!
ON THE ROAD: MAPPING YOUR ORGANIC JOURNEY
Follow our organic road-map, and you'll be well on your way to becoming an organic white wine connoisseur. We're starting with the easiest-to-drink organic white wines, and moving through to some punchier natural-wine flavours. Remember, if you don't like a particular style, that's no problem; the range of organic, natural and biodynamic wines is growing faster than ever, so there'll undoubtedly be something out there for you.
ON THE SHELF: CONTINUING YOUR EXPLORATION
If you're interested in exploring the world of organic white wines with us, take a look at our exclusive, curated range here. If there's a particular bottle or producer you're looking for, get in touch and we'll see how we can help. 
For news, updates and more guides on organic wines (including organic reds), take a look at all of our blog posts here.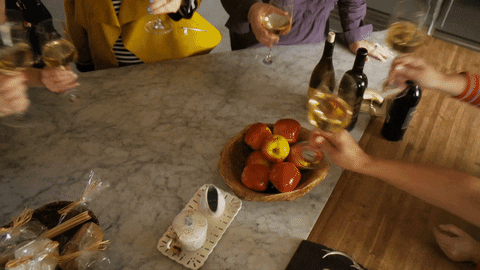 Cheers!
References:
Feiring, Alice (2019). Natural wine for the people. Ten Speed Press. 

Bonné, Jon (2017). The new wine rules. Ten Speed Press. 
---
---
Also in Sustainable Wine Blog
Alone, with your partner or with close friends, sampling wine at home can actually be a great way to explore new wine varieties and broaden your knowledge of wines. 
Does wine affect the quality of our sleep? We've done a little digging to find out.
Internationally acclaimed brand Neleman Wines is a trailblazer in the organic winemaking industry. Every aspect of their production process has been carefully crafted to honour the unique heritage and biodiversity of the hinterlands of Spain.