THE ULTIMATE GUIDE TO WINE AND DESSERT PAIRING
The perfect wine and dessert pairing shouldn't be anything short of magic! The fireworks at the end of a grand event; the "cherry on top" or the "grand finale" to every fantastic main meal. 
Have you ever had your favourite wine and an utterly delectable dessert in front of you only to feel that although they are great separately, they don't go too well together? 
Knowing the right combination of wine and dessert is essential. Sometimes we can get carried away focussing on the quality of the wine, forgetting that it should complement the food - even dessert! 
What we're saying is that the gorgeous Cabernet Sauvignon you served with the lamb main may not be the ideal accompaniment for the beauty of a dessert you have in store. Let's take a delicate crème brûlée, for instance. A Cabernet Sauvignon, with its bold flavour, may overpower the delicate lusciousness of a crème brûlée.  
The bottom line is, each wine has its own level of tannins and acidity; therefore, it will not compliment any dessert. Let's explore some options here. Disclaimer - no guarantees that these suggestions won't leave you rummaging through the fridge for some sweet relief! Read on...
COOKIES 
As the Norwegian proverb goes, "Cookies are made of butter and love." So, let's start our line up with the much-loved and quintessential midnight snack. Except, we're suggesting a grown-up version.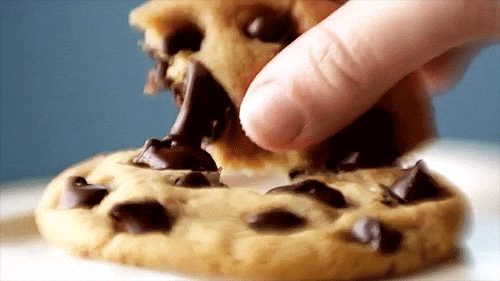 Try pairing simple butter cookies with a glass of cabernet sauvignon instead of milk. In contrast, the butter cookie's crunchier and chunkier cousin, the much-loved oatmeal raisin cookie, is a hit with Pinot Noir. 
Craving something dense and chocolatey like a fudgy brownie? A glass of deep red Merlot superbly complements brownies. Now, that's one sinful midnight snack! 
CAKES
Oh, don't we all love cake? And there are so many to choose from! You can try a simple Victoria sponge or any other delicately flavoured loaf cake with a crisp Chardonnay. On the other hand, a red velvet cake with its luscious cream cheese frosting pairs wonderfully with a merlot. If you're a carrot cake fan, a sherry with its trademark sweetness gives the cake just the right boost of sweetness which complements its spice.
ALL YOU NEED IS CHOCOLATE
Charles M. Schulz said, "All you need is love. But a little chocolate now and then doesn't hurt."
Ah! Chocolate, who can resist it? We can write an entire article on chocolate and wine! However, let us start with chocolate in its basic form. If you are a dark chocolate lover, try it with Zinfandel and try milk chocolate with port. According to Eleanor Ducard, caramel chocolate pairs well with Pinot Noir due to the beautiful balance in the consistency of caramel chocolate and the wine. 
If you're looking for a wine that compliments the myriad of chocolates in a box of chocolates, we recommend a port or sherry. For a surprising and less decadent alternative, you may also try chocolate truffles with either Chardonnay or a riesling. 
On to chocolate desserts, just like a chocolate brownie, a rich chocolate cake deserves a great partner like a Cabernet Sauvignon. However, you can pair a creamy chocolate mousse with sherry or orange wine.
CREAMY-TEXTURED DESSERTS 
While a classic cheesecake can be very tricky to pair wine with due to its dense, creamy texture, we've found that it is fantastic with a light riesling. 
The thing with creamy desserts is that although they're rich in texture, they're mild and delicate when it comes to flavour. 
Similarly, the subtle flavours of crème brûlée are also splendidly complemented by either a riesling or a Sauvignon Blanc.
DESSERT PIES AND FRUIT DESSERTS 
Tarts and pies are all the rage now. There are so many excellent bakeries creating some mouth-wateringly delicious tarts. Should you happen to pick one up for dessert, let the flavours guide you when pairing your pie with wine; a chocolate, caramel or hazelnut tart with a deeper red such as a Cab Sav, and so on.
If you're a fan of fruit tarts, try the ever-popular, cinnamon apple pie with a sweet wine such as a Moscato. You may worry that the combo may be a tad too "sweet". However, the cinnamon in the pie is pure magic when paired with the Moscato. 
You can also try lemon and other citrus pies and tarts with a bubbly wine such as Cava, Prosecco or Champagne. Alternatively, berry and floral tarts go beautifully with rosé. The same applies to other fruit desserts - pair the wine with the fruit.
ICE CREAM 
Why ice cream and wine, you ask? Why not, we say. A zesty sorbet is a pure delight enjoyed on a warm, sunny day and pairs with Moscato or rosé stunningly. If you prefer vanilla ice cream, you may try it with either orange wine or sherry.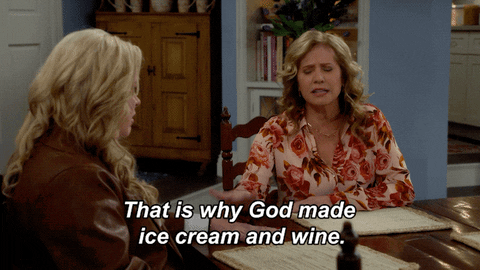 A TASTE FOR THE EXOTIC
Nowadays, there are so many options when it comes to desserts! And while traditional desserts have their charm, we aren't stuck just with these anymore. Exotic flavour combinations that mix floral elements with fruits, spices, and nuts are commonplace now. Lychee-rose, cardamom-orange, earl grey-lavender are just a few such exotic flavours.
Again, our advice is, let your tastebuds guide you. First, determine what the predominant flavour of the dessert is. Secondly, you can use our guide above to pair a wine to that flavour. Remember, the idea is for both the wine and dessert to be heroes and not just one of the pair!
We hope you enjoyed this simple yet essential guide to making sure you have a splendid wine and dessert pairing.
After all, Ernestine Ulmer once famously proclaimed, "Life is uncertain. Eat dessert first."
We concur! 
REFERENCES:
https://spoonuniversity.com/lifestyle/wine-and-dessert-pairings
https://blog.vinfolio.com/2017/12/14/dessert-wine-pairing-101-how-to-serve-wine-with-sweet-holiday-treats/
https://winefolly.com/wine-pairing/7-tasty-pairings-for-dessert-and-wine/
https://wine.lovetoknow.com/food-pairings/dessert-wine-pairings
https://tanglewoodwine.co.uk/blogs/news/wine-chocolate-pairing-guide 
---
---
Also in Sustainable Wine Blog
Alone, with your partner or with close friends, sampling wine at home can actually be a great way to explore new wine varieties and broaden your knowledge of wines. 
Does wine affect the quality of our sleep? We've done a little digging to find out.
Internationally acclaimed brand Neleman Wines is a trailblazer in the organic winemaking industry. Every aspect of their production process has been carefully crafted to honour the unique heritage and biodiversity of the hinterlands of Spain.