THE ULTIMATE BOOK AND WINE PAIRING
Picture this: you finally have some quiet time after a series of hectic days. So you bring out your favourite bottle of wine, something sweet, or some cheese. Or both. 
Now what? 
You don't want to sit in front of the television for another Netflix marathon and rather not have company over. And then it hits you; maybe now is the perfect time to get back into reading. 
But where to start? Not to worry, we have a few recommendations for you.
READ AND SIP BY REGION
Immerse yourself in the novel by selecting a wine from the same region as the book. No wines from that area to tickle your tastebuds? Then broaden your range and pick one from the same country as your book's setting.  
Life in Charming France
"A Year in Provence" by Peter Mayle is a light series of essays that chronicle how the British author and his wife moved to a charming farmhouse in the village of Menerbes. His thoughts are candid and paint a verbal picture of how they adapt to living a slower but exciting life. 
As with many experiences abroad, food plays a large part in Mayle's tales. And, as with most French meals, some type of alcoholic beverage is usually involved. So turn the pages of this delightful book while sipping on a fine French rose or muscat. As a side note, the book's sequel "Toujours Provence" is equally engaging and should also be added to your list. 
Off to the Scenic Ligurian Sea in Italy
Enjoy a rich Italian red while finding yourself pulled in by the 2013 novel "Beautiful Ruins" by Jess Walter. The story begins along the Ligurian Sea. A young innkeeper quite literally comes upon a dying American starlet approaching him on a boat. The tale then jumps to a Hollywood set many years later. 
Filled with intriguing plot twists, memorable characters, and spanning five decades, this one is meant to be savoured, just as you would a good glass of wine. 
Experience Life in Bustling Madrid
Kate Boyle pens "Happy as a Partridge: Love and Life in Madrid," obviously set in the lively Spanish city. Her main protagonist is Evie, fast approaching her 30s and tired of living her seemingly dead-end life in England. A move to Madrid might be the change that her life needs. You can go on your own adventure and try something different, like Spanish orange wine. 
MATCH YOUR MOOD! 
We also suggest matching the mood of your novel with the personality of your wine.
If you Love Suspense Novels
"Everything Ravaged, Everything Burned" by Wells Tower is filled with excitement, conflict, and tension, broken down into nine separate short stories. There are Vikings, affairs, and seedy goings-about of shady personas. A glass (or bottle, as you please!) of Pinot Noir is a fitting companion for a collection that is filled with nuanced characters, come to life through the clever discourse of this author. 
Thought-provoking Reads
Milan Kundera is a long-known Czech novelist whose books have found their way to literary class lists worldwide. Whether or not you've read it before, "The Unbearable Lightness of Being" is a thought-provoking page-turner about love, loss, and politics, centred around the lives of four very distinct characters: Sabina, Tomas, Tereza, and Franz. A crisp Chardonnay will set the tone as you wonder to yourself if the gears that set their stories in motion are powered by fate or sheer coincidence. 
The Best Beach Reads
If you have always wanted to re-read them for leisure and not as an English class assignment, consider revisiting some classics. Go with Jane Austen, one of the Bronte sisters, or Charles Dickens. For something a bit more recent, Jack London's works might be in order. Whichever book you pick, read it while savouring your favourite red Cabernet, another classic in itself in the pantheon of wine classifications. Pour some in a glass, put up your feet, and get started. 
Crime Fiction FTW
What better way to unwind than to dive into some crime fiction? Tone down on the murder aspect and sprinkle in a touch of ridiculous with Carl Hiaasen. He is at the top of his game in this genre, with several novels that take the reader on an exhilarating series of events. 
As the protagonist attempts to solve a not-so-classic "whodunit?" His latest one, "Squeeze Me", fits right into his often-outrageous plotlines, with outlandish characters and unexpected turns. Very little is at it seems at first glance when it comes to his stories. We're going to surprise you as well by suggesting a Riesling as your wine of choice. 
Now you've got your books lined up, and you've got your wines picked out. Now all you need is to carve out a little time to sit down and savour both!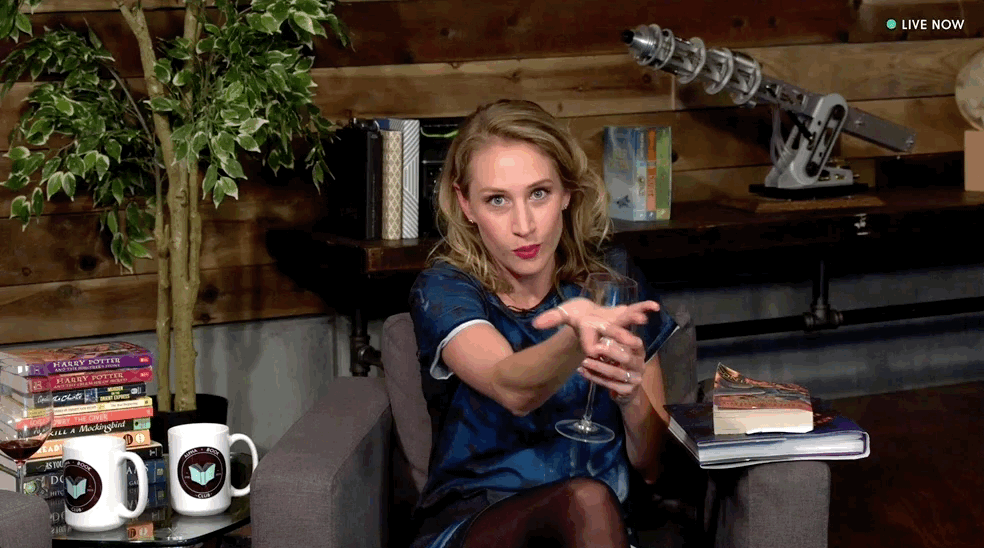 ---
---
Also in Sustainable Wine Blog
Alone, with your partner or with close friends, sampling wine at home can actually be a great way to explore new wine varieties and broaden your knowledge of wines. 
Does wine affect the quality of our sleep? We've done a little digging to find out.
Internationally acclaimed brand Neleman Wines is a trailblazer in the organic winemaking industry. Every aspect of their production process has been carefully crafted to honour the unique heritage and biodiversity of the hinterlands of Spain.