THE PERFECT VEGAN WINES FOR THE MOST AMAZING VEGAN BURGER
Even today, there is an unfortunate stigma that persists about going green and eating healthy. 
It is not uncommon to hear comments about food that "tastes like cardboard" or "could use some flavour." We're here to prove these stereotypes wrong with a delicious vegan burger recipe that is easy enough to prepare in your own kitchen! 
And what better way to enjoy a delicious vegan meal than with an equally flavoursome vegan wine?
THE MAKINGS OF A KICK-ASS VEGAN BURGER
There are some fantastic vegan burger recipes out there. This one by celeb-chef Jamie Oliver uses chickpeas as its main ingredient. Jamie spices things up by adding a heady mix of spices to ensure the burger packs a flavour punch.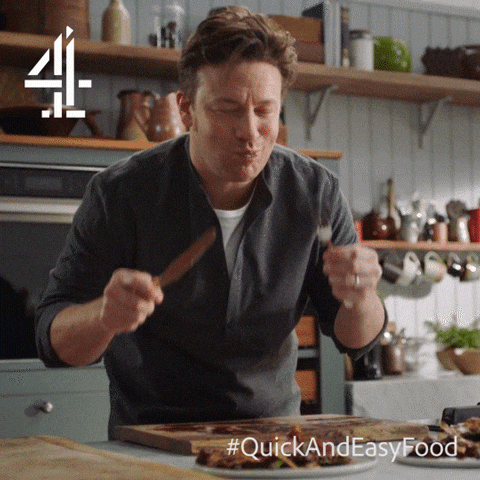 We also love this awesome list of 23 vegan burgers compiled by Veganfoodandliving.com, which will certainly leave you spoilt for choice. 
Closer to home, we also found this unique recipe by chef Colene Tan who runs Cultivatebycoco.com. The featured burger centres around two main ingredients: Adlai and chickpeas. Adlai is also known as "Job's Tears" and has become a popular alternative to white rice due to its low glycemic index and high fibre content. In the absence of adlai, try quinoa instead. Chickpeas are high in fibre and are most often used in spreads such as hummus. 
But don't think for a second that this patty is going to be boring or bland! You'll see as you read through the recipe that it is chock-full of taste and textures.
FINDING THE IDEAL VEGAN BURGER AND WINE PAIRING
When eating something light with delicate flavour profiles, it is always best to go with a wine that does not overpower your meal. And we've got some suggestions that we think pair quite delightfully with this and other vegan burgers.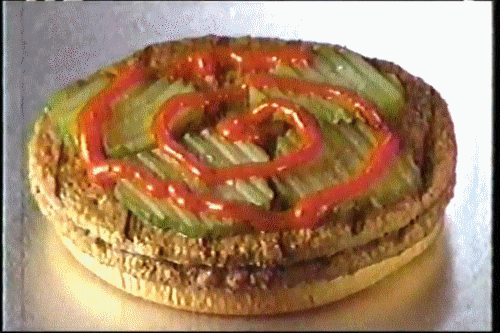 Chardonnays, in general, do well with veggie burgers, mainly because this full-bodied wine somehow enriches the qualities of many vegetable-based patties. Overall, the pairing makes for a very satisfying mouthfeel. But if you're considering something a little different, try these options as well:

Vej Brut is a sparkling orange wine from Italy that is best described as "very floral-forward." It is made in the Parma Hills at the Pradaloro Farm, using organic grapes. We feel that this would create a pleasant taste-party in your mouth, especially if you add the roasted bell peppers suggested in the recipe below.

Achillée, on the other hand, is a dry French Riesling with flavour notes of apricot and lemon rind made by the Dietrich Family in Alsace. Many have noted that its acidity holds up well with lighter meals. The "Green Warrior Sauce" that goes with the recipe below has just enough fatty content in it that it will actually enhance, rather than detract from the Riesling. In our opinion, it's a win-win.


Overall, if you stick to the basic rule of pairing light wines with less intensely flavoured proteins, you will find that there are several other vegan wine options available to you that will suit your taste and pair well with your vegan burger of choice. 
Match your wine's flavour well to your burger so that neither overpowers the other. And don't be afraid to go off-book and explore. What's most important, at the end of the day, is that you're enjoying your meal, one bite and sip at a time.


PERFECT THAT VEGAN BURGER AND WINE PAIRING WITH THIS VEGAN ADLAI AND CHICKPEA BURGER
Ingredients:
4-5 burger buns

4 red tomatoes

5 romaine lettuce leaves

5 red bell peppers (optional)
Veggie Burger:
1 cup cooked adlai

1 cup chickpeas

1/2 cup shredded carrots

1/4 cup flour

4 pcs sundried tomatoes

1 pc red onion

6 garlic cloves

4 sweet basil

1 pc sprig of rosemary

1 pc sprig of tarragon

1/8 cup oil

1 tbsp nutritional yeast

1 tsp spanish paprika

1/2 tsp cumin powder

1/4 tsp chilie powder

1 tsp salt and

1 tsp pepper
Green warrior Sauce:
1/3 cup unsweetened soy milk

1 tsp mustard

2/3 cups olive oil

1 garlic clove

1 tbsp lemon juice

10g fresh mint

20g fresh sweet basil

Salt and pepper to taste
Directions
Wash the Adlai and Chickpeas thoroughly. Cook the Adlai and set it aside to cool before mixing with the rest of the ingredients

Peel and grate a carrot through a grater.

Mix all the ingredients for the veggie burger and make sure to let it rest in the freezer for at least 30 minutes to firm up.

Blanch the herbs used for Green Warrior Sauce. Squeeze dry and add it to the food processor.

Put all the ingredients of the Green Warrior Sauce except for the oil

Slowly add the oil to the Green Warrior Sauce while it's blending to emulsify. Once you get that mayo consistency, you can set it aside.

Bring the pan to high heat and sear the burger patties until golden brown.

Serve on a toasted bun with all of the other ingredients. Enjoy.




Chef Coco's note: if you would like to add a bit of flair to your burger, I highly recommend roasted bell peppers. Preferably, you should use a blow torch, but you can simply char them over the stove or any open flame if you don't have one. Once the skin is thoroughly charred, peel it off and remove the stem and seeds. You can set this aside for assembly later.
We hope you give this scrumptious recipe a try. Check our our extensive collection of vegan wines on our website for the best vegan burger and wine pairing! 
References:
https://www.cultivatebycoco.com
https://winefolly.com/wine-pairing/getting-started-with-food-and-wine-pairing/ 
---
---
Also in Sustainable Wine Blog
Alone, with your partner or with close friends, sampling wine at home can actually be a great way to explore new wine varieties and broaden your knowledge of wines. 
Does wine affect the quality of our sleep? We've done a little digging to find out.
Internationally acclaimed brand Neleman Wines is a trailblazer in the organic winemaking industry. Every aspect of their production process has been carefully crafted to honour the unique heritage and biodiversity of the hinterlands of Spain.