THE BEST WINE PAIRINGS FOR CNY - LET US START THE YEAR OF THE OX WITH THE RIGHT FOOD AND WINE!
Also dubbed the Spring Festival, the Chinese New Year festival historically highlighted welcoming planting and harvests, and new beginnings.
Although this year will be a tad different, we prepare for all our reunion dinners with our friends, family, and colleagues with great anticipation. As we know, food is a massive part of our nation's culture, and if at all, it is heightened during Chinese New Year. No reunion dinner is complete without a Yu Sheng, also known as a Lo Hei or the "prosperity toss." A Yu Sheng is front and centre at every reunion meal and is a delectable mix of flavours and textures. 
At Brown Bag Wines, we firmly believe that wine can only improve the Yu Sheng experience! This article focuses on the delectable wine and food for this festive occasion and best wine pairings for CNY. As much as this article focuses on the celebratory occasion of the Chinese New Year, these excellent wine pairings are great for any other celebratory events.
Fun fact: "Alcohol" (酒 / jiǔ) is a common homophone which means ""long-lasting"" (久). During festivals such as this Chinese New Year, people toast everlasting friendships and happiness to one another. 
LET US EXPLORE THE BEST WINE PAIRINGS FOR CNY
DIM SUM WITH A FRENCH SPARKLING WINE
While indulging in these little flavour-bombs, you probably haven't stopped to reflect that eating dim sum and fried dough twists signify reunions. Dim sum perfectly pairs with a French sparkling wine such as Rosé Terroirs which lends a bit of a "chalky" texture. The wine carries intricate accents of black cherry, orchard blossom and biscuit. The wine's relatively high acidity helps cut through and balance out the food's lusciousness. 
Pot-sticker dumplings with crispy skin and a slight char at the bottom add extra texture while remaining silky-soft and gloriously juicy inside. Hence welcoming the new year with dumplings and a chilled bubbly will undoubtedly make for a glamorous CNY! 
Are you drooling yet? We are! 
YU SHENG WITH AN ITALIAN WHITE WINE
No Chinese New Year meal is complete without the traditional Yu Sheng. The best wine that goes with this is an excellent pale straw-white Chardonnay. 
The Lama, an Italian 2018 vintage wine with floral hints of elderflower scent and spicy notes is a perfect choice to pair with the salmon in the Yu Sheng and other seafood delicacies such as abalone. On the palate, these fruity and crispy notes make this a perfect choice for lighter dishes. It also works well with other white meats and salads.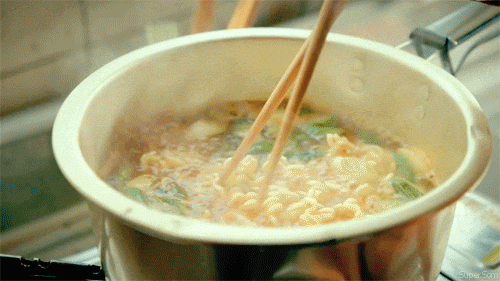 MEATS WITH A FRENCH RIESLING
Although meats are traditionally paired with red wines, we urge you to give our suggestions a try. 
Pair dishes such as a pork stir fry, roast duck and other juicy meats with the French Riesling wine Achillée. This wine is of 2018 vintage with an apricot and lemon rind hint adds to the wine's creamy texture. Late harvest riesling is fantastic with spicy food. We particularly like it with steamed fish combined with pickled cabbage and chilli served in a zesty vinegar sauce. 
Suppose you are spicing things up with a spicy fish dish such as a hot and sour soup. In that case, the riesling is still a great choice, pairing exceptionally well with the earthy ginger and the white pepper. 
Go for a dry riesling instead of a sweeter version. Due to its versatility, rieslings are usually a big hit in new year festivals. They will certainly not disappoint this year too!  
KUNG PAO CHICKEN WITH A FRENCH BOURGOGNE
Kung Pao Chicken is another popular dish that can be challenging to pair with wine due to its complex flavours. As you know, Kung Pao Chicken is one of those perfectly balanced dishes. Sweet, sour, salty, spice, and oiliness all combined into one dish with bursting flavours. For this dish, we suggest a French Bourgogne. 
One meat that is sure to be featured in every Singaporean mum's CNY spread is duck. The braised duck's richness and roast duck's crispiness is perfectly complemented by a Pinot Noir. Specifically, a Pinot Noir of 2018 Vintage. The speciality of this wine is that it is made of traditionally old vines. The earthiness of this wine gives a nice balance to the dish. 
The beautiful harmony of wine and food is guaranteed to be a showstopper this year!  
STIR-FRIED MEATS WITH A FRENCH MARGUERITE
If you're looking for easy drinking wine, do try a French Marguerite Grenache-based wine. This wine's vinification happens in cement vats. It is let to mature in old oak casks sustainably—the wine bursts with flavours of strawberries and plums, leather, dried herbs and blood oranges. The best selection of meat is a beautiful tangy Chinese sparerib dish. 
This wine is also suitable for beef stir-fries and duck. Enjoying the wine slowly throughout the night with friends and family will guarantee an empty bottle at the beginning of the new year! 
GIFTING WINES
 Wines are also a great way to give your red packet gift to the loved ones. Given that this year's Lo Hei will be a quieter affair, it makes more sense to celebrate the new year's dawn with a traditional parting of gift in this manner. The wines suggested here will undoubtedly work as an excellent gift for your friends and family.
May this new year age in sweetness and add depth to you and your loved ones, much like these classic wines! We hope you've enjoyed learning more about the best wine pairings for CNY.
Gàn bēi!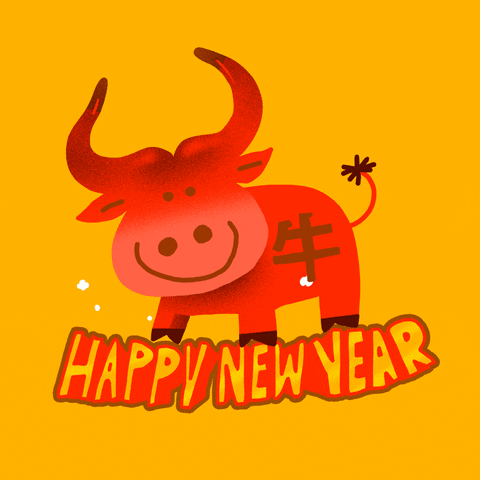 REFERENCES
https://www.matchingfoodandwine.com/news/pairings/6-versatile-wine-pairings-for-a-chinese-new-year-feast/
https://www.theguardian.com/food/2019/feb/01/wines-drink-chinese-new-year-feast
https://winefolly.com/wine-pairing/wine-and-chinese-food-7-delicious-pairings/ 
---
---
Also in Sustainable Wine Blog
Alone, with your partner or with close friends, sampling wine at home can actually be a great way to explore new wine varieties and broaden your knowledge of wines. 
Does wine affect the quality of our sleep? We've done a little digging to find out.
Internationally acclaimed brand Neleman Wines is a trailblazer in the organic winemaking industry. Every aspect of their production process has been carefully crafted to honour the unique heritage and biodiversity of the hinterlands of Spain.