THE BEST FOOD PAIRINGS FOR ROSÉ
Our recent article on rosé wine discussed everything there is to know about this blush beauty. From how it is made to how you should have it, we covered it all. This time around, we want to take you on a journey to discover what foods pair best with rosé. 
Rosé has the undeniable reputation for being a refreshing thirst quencher for a hot afternoon. Unsurprisingly, it can also greatly complement many types of food. On the other hand, we wish to present a somewhat surprising rosé fact to you - it is not just delicious, it has some cool health benefits! 
As Wine Spectator states, the polyphenols in the rosé have significant health benefits. It helps to reduce the amount of cholesterol in the body. Given the high levels of antioxidants and anti-inflammatory properties in the particular type of grapes used, rosé can lower blood pressure levels. It can also reduce the risk of getting rheumatoid arthritis. Who knew?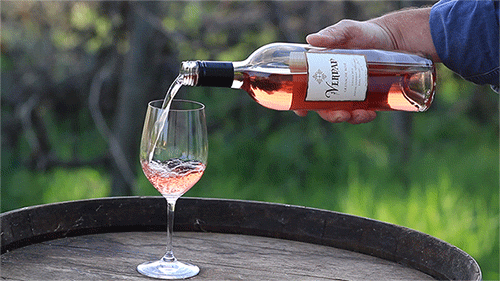 All the more reason to drink up, folks!
Some quick facts about this blush beauty
According to the Second Bottle, 28% of this wine's world production comes from France. In all its glorious shades of pink, this timeless wine has been around since 7000 BC. The red grape skin was crushed by hands and feet to get that gorgeous shade of pink. Sangiovese, Pinot Noir, and Cabernet Sauvignon are common varieties of grapes used to make rosé. 
Remember these:
The lighter the shade of rosé, the drier the wine will be;

The longer the skin soaks in the juice, the deeper the hue of pink;

The darker the wine, the higher the tannin levels.
Rosé food pairings
To help decipher what foods work best with what types of rosé, we break down the pairing based on appetisers, mains, and desserts and aim to also suggest pairings based on the depth of flavour and complexity of the wine. 
The right rosé pairing addresses three main factors: Having the right intensity of the wine, the right acidity level, and the proper structure. Once this is achieved, you can rest assured that the next meal, nay every meal you have with a rosé will be a memorable one. 
Appetisers
Rosé goes well with Italian cuisines—anchovy butter on crackers or prosciutto are a great place to start. You can try your favourite rosé with hummus and olives if you fancy something more Mediterranean. For something lighter, try it with egg or tomato salad. Salads such as a niçoise salad, feta, spinach and mint salad compliment a beautifully light rosé. It balances the salad with the right amount of herbal freshness, acidity, and that floral aroma. 
Mains
Are you looking at the perfect meat pairing for a lighter rosé? It will be a good bet to try white meats such as chicken, and fish such as sardines. Rosé is known to go particularly well with shellfish, so pop a bottle open when having your favourite Laksa. The flavour combo will blow your mind!
If you fancy something more traditional, you can pair rosé with a French staple such as ratatouille or a French chicken casserole. After all, rosé does hail from France's Provence region, and it makes natural sense to pair it with French classics.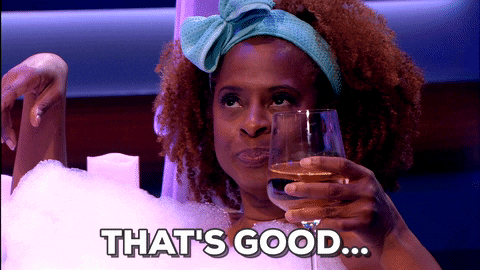 Deeper coloured rosès go perfectly with spicy food. Rosè also pairs nicely with American fare such as hamburgers, spiced barbecues, and grilled chicken sausages. The Italian Velius Rosato of 2016 vintage has an earthy flavour of berries and smoke. Try this wine with cured meats and cold cuts. 
Our selection of top organic rosè 
If you love rosè, you'll simply adore a sparkling rosè such as Velius Rosé. The floral and apple combination is just the right as a celebratory toast or with chocolates or sliced fruits in the evening to end a perfect lunch date. 
You can also try Rosé Terroirs, which is brut champagne and the perfect wine to get a party started. You'll experience a combination of flavours of orchard blossom and biscuit. This wine is best served well-chilled.
Fro-sé whaat?
We have to admit that good wines are best drunk as they are. However, who can resist a delectable rosé mash-up? And we have the millennials to thank for some creative rosé cocktails trending on social media. There the Mosé, a rosé margarita, the more traditional rosé Sangria, the gorgeous Insta-worthy frosé.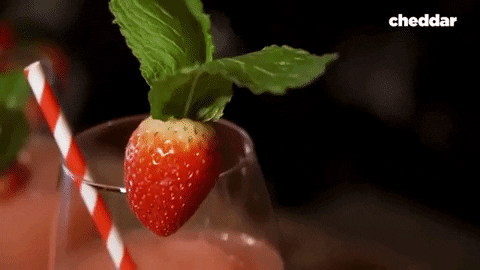 There you have it! We hope we've got you craving a refreshingly delicious glass of rosé. You can quickly satisfy this craving by heading on over to our website and checking our beautiful range of organic and always clean rosés! 
REFERENCES
https://www.vogue.com/article/surprising-facts-about-rose
https://www.secondbottle.co/rose-wine-10-facts/
https://food-hacks.wonderhowto.com/how-to/10-fascinating-rose-facts-every-wine-drinker-should-know-0171346/ 
https://www.parisbytheglass.com/wine-and-food-pairing-rose/ 
https://www.idealwine.info/pairing-rose-with-food/ 
https://www.decanter.com/learn/rose-wines-with-food-a-decanter-guide-372092/ 
https://www.bigoven.com/article/recipe/rose-wine-food-pairing 
---
---
Also in Sustainable Wine Blog
Alone, with your partner or with close friends, sampling wine at home can actually be a great way to explore new wine varieties and broaden your knowledge of wines. 
Does wine affect the quality of our sleep? We've done a little digging to find out.
Internationally acclaimed brand Neleman Wines is a trailblazer in the organic winemaking industry. Every aspect of their production process has been carefully crafted to honour the unique heritage and biodiversity of the hinterlands of Spain.