UNCORKED: WHAT YOU NEED TO KNOW ABOUT ORGANIC RED WINE
At Brown Bag Wines, we've always been focused on a sustainable vision for the future – and going organic is integral to that journey. Something that we often get asked is whether organic red wines are worth seeking out. To that, we say, absolutely!
So whether you're a casual drinker or fully-fledged oenophile, a lover of all things organic or just intrigued, here's the lowdown on what makes an organic red wine so great.
ORGANIC IS HERE TO STAY… AND GETTING BIGGER
In line with growing concerns over how farming methods can contribute to climate change, we are seeing a remarkable rise in organic and minimal intervention production methods across the winemaking areas of the world. 
That's great news for the curious wine drinker, as there are more and more interesting organic wines making waves on the international scene. 
Whether it's a smokey syrah from St Jaimes or a savoury-sweet sangiovese from Baruffo, there's an ever-growing list of intriguing reds that are taking the wine world by storm. You only have to look at the minimal intervention wine bars and restaurants in Singapore today to see a robust and vibrant scene. Now's the perfect time to join!
GOING GREEN: WHAT MAKES IT ORGANIC?
Organic wine certification is slightly different around the world. Still, one thing remains consistent: you need organically grown grapes to make organic red wine.
Just like other organic produce, organic wine producers have to work that bit harder to ensure healthy vines without the safety net of pesticides, fertilizers and the rest of the artificial gamut. Like us, the winemakers producing organic reds are committed to the same vision we have here at Brown Bag Wines – clean, delicious and sustainable.
THE WINEMAKER'S CHOICE: HOW IT'S PRODUCED
After growing the organic grapes, organic red wine can be made in a number of ways, including biodynamic (involving ecological farming practices, with strict regulation from bodies like Demeter and Biodyvin) and natural winemaking methods (a broader term for the most minimal-intervention farming and cellaring practices).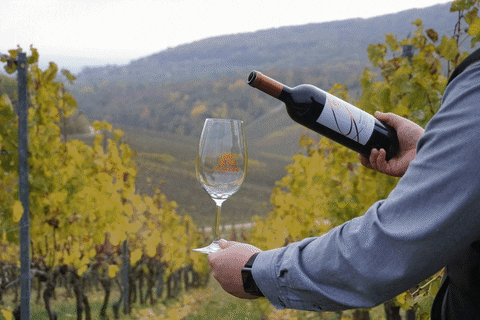 The option the vintner (winemaker) chooses will ultimately determine how the organic wine looks, tastes and (most importantly!) drinks. Organic wines can be an unparalleled expression of terroir (the geography and area in which the grapes are grown) as usually very little is added to the final product. 
But just as importantly, the vintner's care for the land and low intervention in the natural growing process will ensure their vines and the surrounding growing areas will be ready for next year's grape; another nod to sustainable practice.
THE WORLD OF ORGANIC WINES: HOW TO ENJOY IT
Much like with non-organic wine, the variation in production of organic wines means you can find a rainbow of styles and flavours to choose from. Whether you're a fan of easy-drinking, juicy pinot noir or a spicy Shiraz, there are plenty of options for even the newest organic red wine drinker.
HERE ARE OUR TOP TIPS FOR ENJOYING ORGANIC REDS:
Organic reds pair just like non-organic reds – a good organic Chianti will definitely match your Italian tomato sauce! Don't be bound by traditional food pairings though, there's an organic red to partner just about any dish out there. If in doubt, we recommend cracking the bottle open and tasting; you'll soon see what might work and what might not!  

The old adage of drinking red wine at room temperature may well have held in 19th-century French châteaux, but modern-day Singapore is a different story. Make sure you cool your wine in the fridge for at least an hour before serving (or for a quick home-fix, a blast in the freezer will do the trick). Don't worry if it seems too cold when you serve it; it'll soon warm up as you pour at the table.
Many organic reds are meant to be drunk young, so decanting isn't often required. Of course, if you feel the wine needs air, or there are larger bits of sediment, bring out the decanter. Don't be put off in tucking a really good bottle into the back of your cellar though; lots of organic wines age really well too.

Due to the lack of sulphites often used in low intervention and natural winemaking, organic wines can be more like a living product. They can change from one day to the next, and one bottle to the next. Therefore, if you find a style not quite to your taste (especially if you pick up funkier notes sometimes found in natural wines), just move on to the next: most organic wines are extremely drinkable. And the best part? The ever-expanding variety to choose from.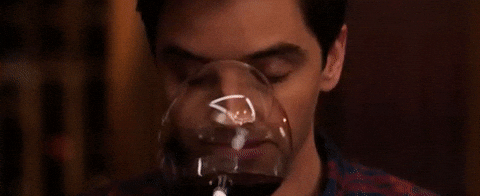 If you're interested in exploring the world of organic red wines, take a look at our exclusive, curated range here, or get in touch if there is something specific you're looking for. Cheers!  
References:
Feiring, Alice (2019). Natural wine for the people. Ten Speed Press. 

Bonné, Jon (2017). The new wine rules. Ten Speed Press. 
---
---
Also in Sustainable Wine Blog
Alone, with your partner or with close friends, sampling wine at home can actually be a great way to explore new wine varieties and broaden your knowledge of wines. 
Does wine affect the quality of our sleep? We've done a little digging to find out.
Internationally acclaimed brand Neleman Wines is a trailblazer in the organic winemaking industry. Every aspect of their production process has been carefully crafted to honour the unique heritage and biodiversity of the hinterlands of Spain.