HOW TO: STORE WINE IN SINGAPORE WITH NO FUSS
When history's first winemakers started storing their season's produce, one thing we're sure that they didn't have to contend with was Singapore's hot and humid weather! 
If you're looking to store a few select wines for occasions in years to come, it can be a frustrating and often expensive business. Not everyone has space for a dedicated wine fridge, nor do we have a cellar lying dormant beneath the house (although we can dream!). 
Don't let that put you off though. We've put together our five sure-fire tips for no-fuss, low-cost wine storage in your Singapore home. With no need for fancy technology or expensive wine storage, you'll be starting up a collection of special wines in no time.
Keep your cool: store your wines at a stable temperature
Let's start with the most important tip: get rid of your kitchen wine rack! While you cook in the kitchen, those delicate fruit flavours in your delicious wine are also being cooked – into jam. Wine hates the heat, but the real killer in the kitchen is the frequent temperature change. So in your hunt for a new area to store your bottles, you can exclude any room that regularly fluctuates in temperature.
Focusing on a cool, undisturbed, temperature-stable area is the priority here. That cupboard in the part of the house you never go in? That might just do the trick. And as a last resort, keeping a few bottles in your regular fridge (if you can spare the space) for short periods won't harm either.
Sleeping on the job: store your wines lying down

 
Corks need some moisture to stop them from drying out and crumbling, which lets oxygen into your wine and causes spoilage. Storing your bottles on their side will keep the wine in contact with the cork; a little humidity helps here too. 
Your screwcap bottles needn't be stored this way, and for Champagne and sparkling wines you'll want to avoid this for too long as the corks can become damaged. But for everything else, storing your wines on their side is the way to go.
Dim the lights: store your wines in a dark place

 
UV damage (you might hear it called 'light strike') is caused when a bottle is exposed to too much light, causing the wine to age prematurely. White wines and sparkling wines are particularly affected, so while keeping your top-quality white Burgundy on show may look great, but it's likely to do some serious damage to the wine over time.
Dark is very much best when storing wines. Picture the ancient cellars and wine caves in places like France and Spain, with their endless narrow tunnels that are pitch black. Try to emulate that dark, cool atmosphere when finding the best location in your house.
On the nose: store your wines away from smells

 
With your dark wine storage cave suitably chosen, try to keep the atmosphere as neutral as possible. That means removing anything particularly perfumed (foods, spices, cleaning products(!)) and only storing inert items with the wine. 
Remember that the wine's cork is porous (which is one of the reasons wines can age over time), so any contaminated air is likely to transfer into the wine and subtly change the flavours. We're not saying you're going to create a durian-infused merlot anytime soon, but best err on the side of caution here.
Waste not, want not: store your open wine in the fridge

 
So you've stored your wine correctly and shared it with your loved one on that special occasion, but you still have a little left. Whether it's red, white or even a fortified wine like sherry, avoid the temptation to put it back in your wine storage cupboard.
Most open wines will keep around three to five days, or even up to a week, in the fridge with some form of seal re-applied. As you're trying to avoid the effects of oxygen, pouring your wine into a smaller vessel (you can buy 'half-sized' wine bottles, for instance) is an excellent trick for preserving a wine's life.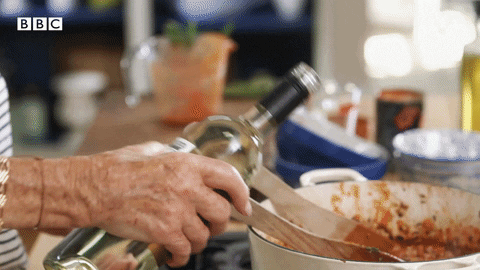 Alternatively, you can get reasonably priced wine-saving gadgets like this that extend their life even further. And if you start tasting a little sourness, it's time to hit the cookbooks; a great wine can make a great dinner with the right recipe.
Start storing like a French duke
There you have it! A fuss-free, low-cost way to store your ever-growing collection of special wines. Keep it cool, dark, laid-down and away from smells – follow this advice and you'll find you can store great wines in Singapore with ease.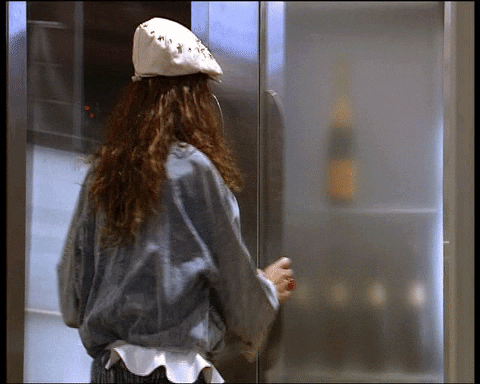 For a range of bottles that are worth keeping (or to drink right away!) take a look at our exclusive, all-organic range here. If you need more help with wine storage in Singapore, do get in touch – our expert team will be happy to offer more advice. Cheers!
References:
Bonné, Jon (2017). The new wine rules. Ten Speed Press. 

Puckette, Madeline & Hammock, Justin (2018). Wine Folly: Magnum Edition: The Master Guide. Penguin Random House.

Robinson, Jancis (2017). The 24-hour wine expert. Penguin Random House.
---
Also in Sustainable Wine Blog
We've compiled a list of our top five tips to give you some sustainability-focused ideas for your New Year's resolutions. Bring on a greener, more sustainable 2021!
Whether you have an eco-conscious person to buy for or you're looking for gifts that will reduce waste, we've collected a few sustainable gift ideas to get you started with your Christmas shopping this year. From small stocking-fillers to a special present, there is plenty to sink your teeth into in our top five sustainable gifts list.
In this week's 'How To' guide, we're getting the festive season started with the perfect glass of warming Glühwein – traditional German mulled wine. Join us for a recipe that will impress your guests this Christmas.