HOW TO: GIFT WINE AT CHRISTMAS
With the festive season nearly upon us, you'll no doubt have already started hunting for bargains, picking up stocking fillers and fine-tuning those unique gift ideas. 
However, if you're anything like us, shopping for the wine-lover in your life isn't getting any easier. With more and more delicious wines available in Singapore, the decision on which gift to buy the oenophile in your family can be as onerous as picking the family board game after your Christmas meal (we're Trivial Pursuit fans at Brown Bag Wines!).
To help you get a head-start on the present list this year, and to give you that all-important family time back, we've put together a handy how-to guide for finding the perfect wine gift this season. Follow these tips, and you'll have a great gift sorted before you've had your first mince pie.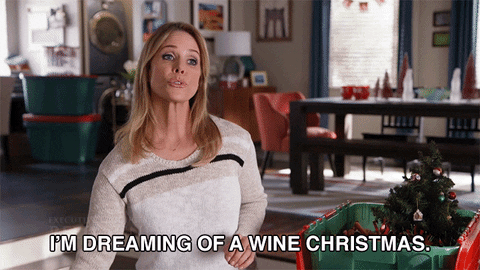 Tip 1: Match to taste
First things first – make sure you know who you're buying for! If your friend only drinks red, getting them a crisp white just won't cut it (however delicious that Pinot Gris may be). 
Similarly, if they are a keen advocate of sustainable living, a bottle of organic or minimal-intervention wine may be the way to go. Pick something you know they love to drink and get a good version of it – it's Christmas after all! That might mean spending a touch more than you would on everyday drinking wine, but we're sure they'll appreciate it.
If you don't know what your wine-lover regularly drinks, don't fear. Following our tips below will help, or if you're stuck, ask your wine seller to recommend something neutral (unoaked whites or lighter reds are usually safe choices).
Tip 2: Do your research
You don't need to be a wine expert to have easy access to wines anymore. With apps like Vivino and Delectable, you can easily see reviews from real drinkers, average prices and taste profiles to help you decide. There's also plenty of blogs and wine information sites (like this one!) that'll give you more information on wines, accessories and much more to help you make your gifting decisions.
If you're pushed for time, ask your wine seller for more information. Go to a boutique store or a specialised online wine seller and the sommelier or owner will no doubt be a treasure trove of information. 
Tip 3: More expensive doesn't always mean better
We may have said it before, but it bears repeating: buying from the biggest names and producers doesn't always mean you're getting the best gift for your loved one. Yes, there is a lot to be said for aiming for the more expensive wines – picking up a bottle from the historic vineyards in Burgundy or the trendy wineries of Napa, for example. But wines from newer and up-and-coming regions, including smaller producers, often represent some of the best value in the wine world. 
If in doubt, ask your seller to point you in the right direction; you'll get an affordable wine that makes an excellent gift for your friend.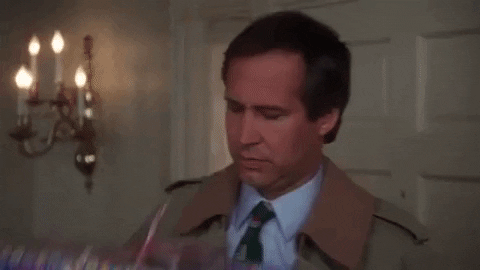 Tip 4: Go unique
If you're a little stuck for ideas, aiming for something a little out of the ordinary can be just the ticket. Whether that's a unique grape variety or producer, a style of making the wine (like organic and minimal-intervention winemaking) or even some interesting wine and food pairings, something out of the ordinary is bound to please a regular wine drinker.
Check out your favourite wine store for grapes and styles that are a little different, and you won't be disappointed. It's likely that they'll be less expensive than their flashy counterparts and will make your Christmas gift pop!
Tip 5: Make it easy on yourself
Christmas can be a hectic time, with parties to host, family to visit and mince pies to eat. So don't make things harder on yourself than they have to be – the search for the 'perfect' bottle is never-ending! Plenty of wine sellers offer easy ways to choose great gifts these days, from wine subscriptions for the special one in your life to gift-wrapped bottles delivered directly to your door.
Just drop your wine seller a message, and they'll no doubt be happy to make things as simple as possible at this busy time. If you've got multiple gifts to buy, you're likely to get a discount for ordering in bulk – so take advantage and get your gift-giving done in one sitting!  
Get gifting!
Whether it's a last-minute, sure-fire gift or a painstakingly researched bottle, using our handy tips will make sure you're gifting like a pro this holiday season.
If you're still struggling for ideas, don't worry! We've made it super easy to gift wines to your friends and family this Christmas – all you need to do is select from some of our best-selling wines, and we'll add festive wrapping, a customisable gift message and free delivery all included. No-fuss, no hassle, just great wine gifts for your loved ones this festive season.
Take a look at the wines included in the deal here. For anything else, including bespoke Christmas gifts, don't hesitate to get in touch today. 
Merry Christmas!
References:
---
---
Also in Sustainable Wine Blog
Alone, with your partner or with close friends, sampling wine at home can actually be a great way to explore new wine varieties and broaden your knowledge of wines. 
Does wine affect the quality of our sleep? We've done a little digging to find out.
Internationally acclaimed brand Neleman Wines is a trailblazer in the organic winemaking industry. Every aspect of their production process has been carefully crafted to honour the unique heritage and biodiversity of the hinterlands of Spain.