DECANTED: TOP 5 TIPS TO SHOP ECO-FRIENDLY IN 2021
If you're anything like us, you may be suffering from some recent festive over-indulgence – a few too many mince pies or glasses of fizz during the celebrations. With a new year approaching, it's traditionally the time to tighten our belts and head back to the gym with some shiny New Year's resolutions.
But with environmental concerns becoming more and more pressing around the world, we should always be looking for ways to be more environmentally conscious. So along with cutting down on the figgy pudding, why not follow our eco-friendly trends for 2021?
Luckily, there are more ways than ever to do so. We've compiled a list of our top five tips to give you some sustainability-focused ideas for your New Year's resolutions. Bring on a greener, more sustainable 2021!
THINK PACKAGING, NOT JUST PRODUCT
Every time we head out to the shops, we're faced with a multitude of options that will affect our impact on the environment. Purchasing from sustainably-minded suppliers, while important, is no longer enough; we need to consider the whole journey, from farm to table and everything in between. Fortunately, there's a lot we can do to make sure we're shopping sustainably, from choosing products with minimal or recyclable packaging, reducing waste where possible and storing products sensibly. 
The easy wins are obvious, like taking your canvas bags to the shops and buying top-up products where available, but we may need to think outside the box for some of our consumption.  There are a growing number of zero-waste, bulk stores in Singapore, like Eco.le, allowing you to reduce your packaging for products that have been traditionally difficult to use sustainably. Look out for food stores that allow you to refill your goods with zero waste, like Scoop, or use minimal packaging where possible.
Here at Brown Bag Wines, we're always evaluating our full packaging chain, including joining the Zero Waste Initiative, partnering with local business to reuse wine packaging and committing to turning your empty wine bottles to something much more lasting. We only use reusable jute bags for our wine subscription club, as well. As part of our sustainable vision, reducing or reusing all of our packaging is something we'll remain committed to in 2021.
There are no two ways to say this: reducing consumption is probably the quickest and easiest way to become more sustainable in 2021. It might be something super easy to do, like avoiding single-use plastics, or something a little more complicated, like eating meat just once a week. Either way, if we can reduce what we use across the board, we'll be taking great steps to make our daily lives more sustainable.
You can buy products little and often, ensuring you don't waste perishable goods, or buy non-perishables unnecessarily. Subscription clubs, veg boxes & home deliveries are all good ways to reduce your carbon footprint and will give you regular routines to plan your purchases around. If you know you have veg coming in next week, for instance, you may be less tempted to go on a market shopping spree!
And the best part? Reducing consumption isn't just right for the environment – your wallet will thank you too. You can use that extra cash to buy a better product quality, whether that's organic food or products from independent, sustainably-focused brands in Singapore.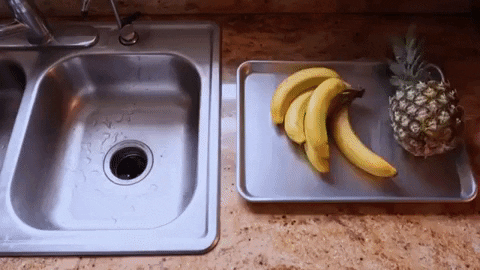 IT'S NEVER TOO EARLY TO 'SPRING CLEAN'
Whilst it may not be entirely traditional to start your spring clean in January; it's a great time to give yourself a clean slate to start your resolutions from. No doubt you're like us, with a few cupboards here and there packed to the brim with things you don't use all that much. Be bold – now is the time to tackle it!
Helping to rehome those things you aren't using is a golden rule of environmental sustainability. Not only will it reduce waste on your part, but it helps share resources across our communities. You may also find some things you weren't expecting in your spring clean that will help you on your sustainable journey – from canvas bags to go shopping with, to those gym shorts you thought you had lost. Anything you aren't going to be using will find a welcome home at your local thrift store.
Part of reducing our consumption comes from knowing what we have, and, crucially, what we actually need. A good spring clean will set you on the right path.
SHOP LOCAL (OR SHOP THRIFT)
2020 has been a challenging year for independent producers and shops, so what better way to give them a kick start in 2021 than by showing them a little love in your New Year's resolutions? Shopping locally will often cut down on air miles the goods have travelled, particularly if you're buying something made in Singapore. More than that, independent retailers and producers are often at the forefront of sustainability drives, whether it's reducing waste in production or creating products that help us become a little more eco-friendly. Take a look at the Sustainability Project for excellent products made close to home.
Local applies to food too – there are some great veggies, fish and other goods produced right here in Singapore. Buying locally helps independent, sustainable Singaporean food producers and reduces the carbon footprint of your meal: it's a win-win! Check out the team at Urban Origins for delicious local produce.
Remember the thrift stores you gave your unwanted clothes and furniture during your early spring clean? They're well worth a visit if you're in the market for new products, especially before you hit the traditional high street stores. You'll undoubtedly save money, and as more and more people adopt a recycle and reuse policy in their lives, you'll find brilliant products just waiting for a new home.
REUSE, RECYCLE, REDUCE… AND UPCYCLE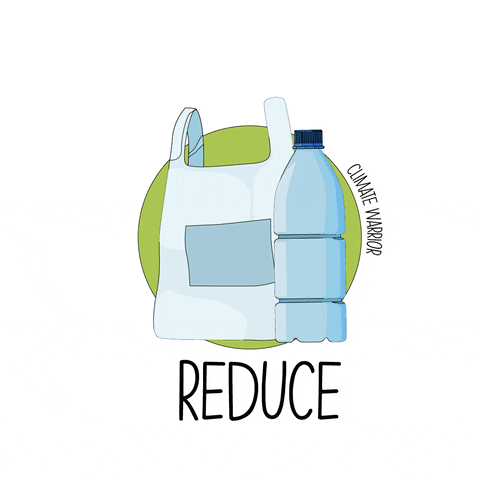 We all know the basics. Try not to use single-use plastics, cut down on food waste where possible, put your glass and cardboard in the recycling bin. But these golden rules are just for starters. With more of the world's focus on cutting down and recycling wherever possible, a whole new class of creativity has been born: upcycling!
Unwanted old products are given a new lease of life by only the most creative and courageous designers out there (take a look at our sustainable Christmas gifts blog that highlighted some of our favourites). But whether it's turning bottles into a terrarium or plastic into new wallets, there are plenty of easy ways to turn your old waste into long-lasting items. You can even take workshops at Terra SG to get the creative juices flowing.
We're just as committed to this journey as you are. We'll be implementing many more environmentally-conscious initiatives throughout 2021, from collabs with like-minded brands to working with producers around the world who are committed to sustainable growing methods. Keep up to date with what we're doing on our social media and through this blog.
Finally, good luck with all your New Year's Resolutions! Happy New Year from the whole team here at Brown Bag Wines – we look forward to sharing a glass of wine with you in 2021!
REFERENCES: 
---
---
Also in Sustainable Wine Blog
Alone, with your partner or with close friends, sampling wine at home can actually be a great way to explore new wine varieties and broaden your knowledge of wines. 
Does wine affect the quality of our sleep? We've done a little digging to find out.
Internationally acclaimed brand Neleman Wines is a trailblazer in the organic winemaking industry. Every aspect of their production process has been carefully crafted to honour the unique heritage and biodiversity of the hinterlands of Spain.