DECANTED: EVERYTHING YOU NEED TO KNOW ABOUT CLEAN WINE
The time of 'clean wines' is upon us. With the recent launch of some well-publicised wine brands like Good Clean Wine, and some high-profile names entering the clean wine world (Cameron Diaz, to name just one), clean wines are growing in fame. 
However, with the various certification bodies and lack of transparency of some winemakers, you'd be forgiven for thinking that clean wine is just another fad – a trendy label added by the marketing gurus to shift a few more bottles. Of course, there's a little more to it than that. 
So to keep you on top of the latest wine trend, we've created a short guide on clean wines and what it means to us at Brown Bag Wines. So the next time you're picking up a bottle for dinner and you read the 'clean wine' description, you can make an informed decision. Enjoy!
When wine got 'clean'
As an avid wine drinker will know, winemaking has been around for millennia. It is thought that the people of the South Caucasus in Georgia found that burying grape juice in the ground over winter would create the delicious elixir we now know and love. 
Winemaking has come a long way from there, but for us as regular consumers the same sense of mystery pervades. How winemakers make their wines, and what goes into those big, mass-produced wines, is rarely communicated to the everyday drinker.
Clean wines are clearly an attempt to fill that gap. Ingredients and additives aren't often listed on the bottle, which leaves winemakers open to claims that what is added to wines is either unnecessary or dangerous. Combined with a drive for 'clean eating', a similar philosophy, clean winemakers are pushing the idea that what you don't know may well harm you. 
There could be some truth to this claim. In some of the mass-produced wines made by commercial wineries, for instance, profitability is valued above sustainable winemaking. These wineries add chemicals like copper sulfate to ensure stability in their wine and guarantee that wines taste the same year after year. 
However, it would be unfair to claim that all non-clean wine is in some way 'dirty'. Centuries of tradition exist in places like France and Italy, where wines were made long before modern additives were invented. And while wine additives aren't printed on the bottle, all wines are governed by strict regulations in their respective areas regarding what can and can't be added to the wine. Though you may not want to be drinking egg whites (a common fining agent), it's unlikely that it will harm you.
So, where does that leave the argument for clean wine?
Minimal-interventionists: caught in the middle
While 'clean wines' sound good, it seems to have been adopted as a catch-all term that handily aligns the movement with other similarly-themed movements, like wellness and clean eating – more fad than fact. 
Clean wine may constitute the use of organic grapes, the lack of additives and certain practices in the cellar (when making the wine), but right now it's unclear what exactly it means. In fact, it sounds an awful lot like 'minimal-intervention', which is a term that has been commonly used in the wine industry for many years and focuses much more on the winemaker's processes (and less on additives). It also happens to describe the styles of winemaking we love at Brown Bag Wines – intimately connected to sustainability.
Minimal-intervention winemakers, be they organic, natural or biodynamic, remain immensely proud of their grapes and their land. Their desire to avoid using synthetic chemicals on the vines or adding excessive sulfites to the wine is often for two reasons. One, to protect the land they grow on and create sustainability for their winemaking. And two, to show the utmost respect to the grapes and the terroir the grapes were grown on. Rarely are these winemakers entirely concerned about attacking wine additives as part of a clean (or otherwise) diet. 
So while we might be quick to dismiss the clean wine movement, we shouldn't be quick to dismiss all minimal-intervention techniques. 
As wine drinkers, what should concern us most is whether the winemakers are committed to sustainable wine drinking for many years to come. So practices that care for the vineyard avoid chemical use and prioritise sustainability over profitability are what will stand the test of time.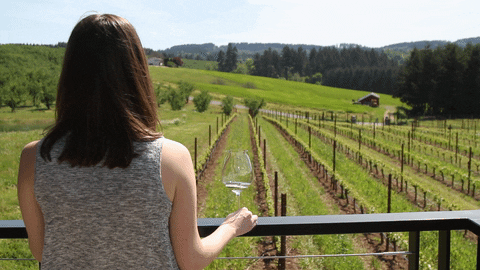 Producers using these techniques could be described in a range of terms, but they're often independent, small-batch producers making unique and interesting wines. They may not qualify as 'clean', but who cares?
Joining the sustainable revolution...and ignoring the fads
So there you have it. Part marketing genius, part wine industry pushback, clean wines are certainly the latest trend to be hitting our shelves. While we love some of what it stands for, here at Brown Bag Wines, we also recognise the controversy the term is causing. Sustainable drinking has to be the future of winemaking: if clean wines can fit into that vision, we're sure they'll be here to stay.
Now then. With all you need to know about clean wine covered, you'll be forgiven for feeling a little thirsty. Browse our selection of organic, natural and biodynamic wines to pick up something made by our fantastic independent winemakers.
Cheers!
References: 
---
---
Also in Sustainable Wine Blog
Alone, with your partner or with close friends, sampling wine at home can actually be a great way to explore new wine varieties and broaden your knowledge of wines. 
Does wine affect the quality of our sleep? We've done a little digging to find out.
Internationally acclaimed brand Neleman Wines is a trailblazer in the organic winemaking industry. Every aspect of their production process has been carefully crafted to honour the unique heritage and biodiversity of the hinterlands of Spain.